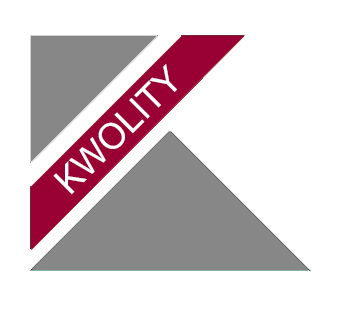 New age e- Trikes
We are the Australian designers, importers and distributors of the world renowned KWOLITY electric tricycles
KWOLITY electric tricycles are made with a sturdy all-steel frame that has the patented innovative Tilting Frame Function. This means the frame is designed to tilt to accommodate the natural movement of the rider as they turn a corner, the rear wheels staying firmly on the ground to avoid the tricycle tipping over. This affords the rider greater comfort and safety as they cycle. With only a flick of a lever, the tricycle frame can be made rigid for safe, stable parking and portability. These features are exclusive to KWOLITY electric tricycles.
The KWOLITY electric tricycle comes with two baskets which are able to carry up to 40 kg without overtasking the rider or the e-Trike. Whether you're carrying the shopping home, or taking a picnic to the park, the KWOLITY e-Trike makes the transportation of heavy loads easy.
The KWOLITY electric tricycle can also be fitted with a baby seat so that young children can enjoy the fresh air and sunshine as Mom or Dad take them around town.
Remember, the KWOLITY e-Trike is not a full sized vehicle so, wherever you're taking it, you can say goodbye to those pesky parking problems.
Unlike most electric tricycles, KWOLITY e-trikes all come with several standard features to enhance your safety, comfort and cycling experience:
Front and Rear Mudguards
Chain Guard
Front and Rear LED lights automatically illuminated when battery in use
Tilting Frame Function Mechanism or Rigid Ride
Hand throttle to take off easily from traffic lights (no need to pedal)
An easy-to-use frame locking system for safe, stable parking and portability
2 detachable/inbuilt baskets capable of carrying up to 40kgs
Many other exclusive features
1. Brake lever
2. Tilting lock lever
3. Nexus 3 gears shifter
4. LED display
5. Grip
6. Front basket
7. Front light
8. Front brake
9. Front tire 20"
10. Motor cable
11. Frame
12. Front mudguard
13. Chain
14. Saddle
15. Seatpost


16. Seat Height Adjuster
17. Rear basket
18. Battery
19. Rear mudguard
20. Rear tire 20"
21. Rim
22. Pedal
23. Chainwheel & crank
24. Motor
25. Chain guard
26. Reflector
27. Spoke
28. Handlebar
29. Handle stem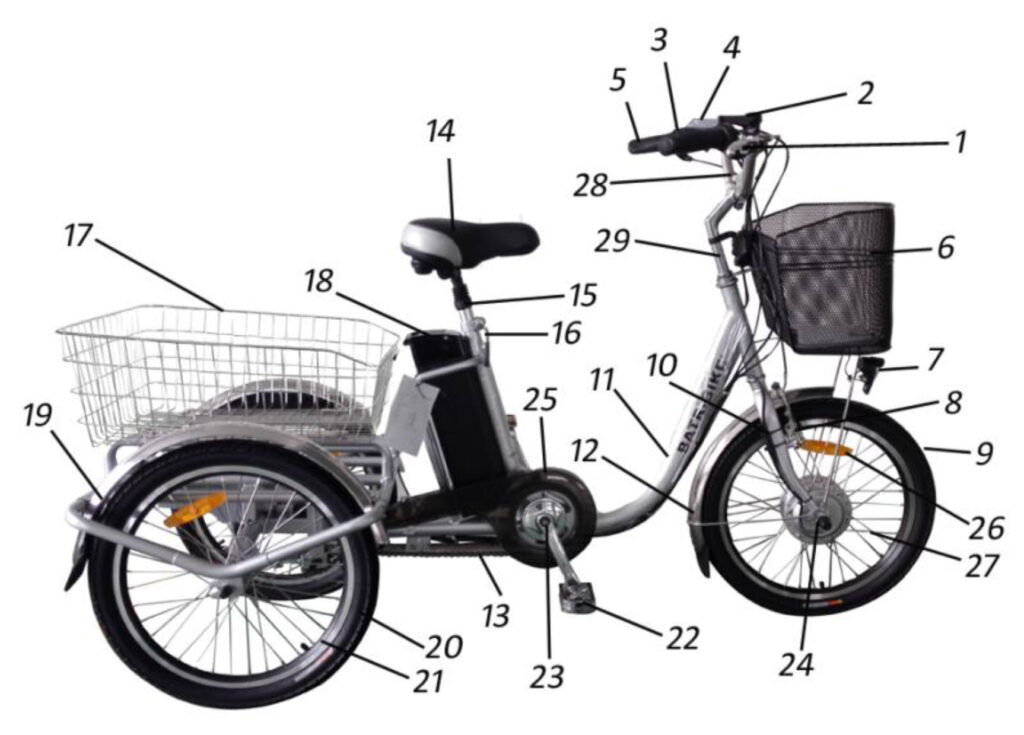 We are the Australian designers, importers and distributors of the world renowned KWOLITY electric tricycles.